Leaderboard Ads
Mata to Manchester United?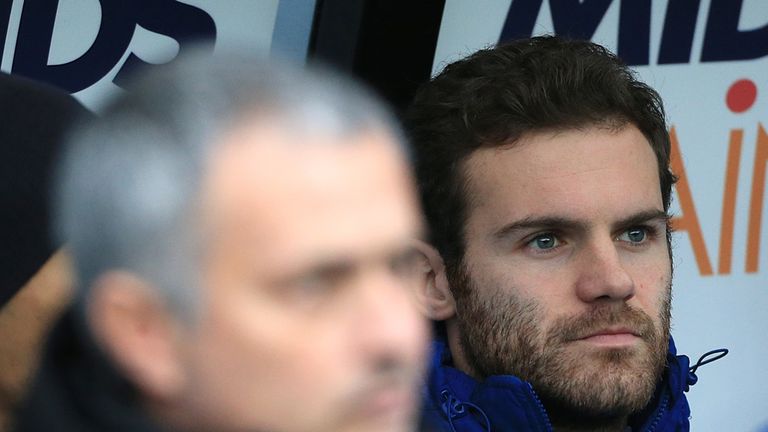 According to The Guardian Chelsea and Manchester United have a provisional agreement to transfer Juan Mata to United.  The price?  Reportedly 40 million pounds.  Expensive but at least it seems a good selection for ManU.
I like it because United needs midfield help – or so everyone says – and Mata has something to prove.  For whatever reason, the "Special One" doesn't seem to believe Mata is so special.
My money is on Mata believing he thinks he has been misunderstood.
I don't believe this really addresses United's problems.  I believe they are more related to a problem with central defense and the defensive midfield.  Too many goals are scored by opponents sitting in the middle of the net inside the 6, much less inside the 18.
Really, I'm not so sure that it's not the coach and the use of his players.  Kagawa continues to languish on the bench.  This guy made his mark as a creative attacking play maker in the middle.  Why does United continue to try to make him into a winger?
Mata is another attacking midfielder, along the same vein as Kagawa.  Who is better?  I don't really know.  Kagawa hasn't had a real chance to prove himself at United.  My belief is that the Premier League should count that as a blessing, but for United – it's been a mistake.  I don't think we'll ever know how good Kagawa could have been if he was able to contribute to a team with the kind of overall quality that ManU have.  It appears he does not have the respect of the United coaching staff – and that goes back to Ferguson who didn't make use of Kagawa either.
Is Mata the solution?  You can be the judge.  But, if Mata winds up at United his performance will be the ultimate judge, and it is likely to be tied up with the win/loss column.  If I'm right, and the defense is the problem, Mata will have to have a massive impact on goal scoring in order to overcome the goals against.
If it happens at all.